We design a better world,
CO
2

neutral.
Tekna Shipping is careful about the carbon footprint and the impact it makes on the environment. Sustainability principles are paramount standards for all the processes and strategies in short, medium, and long term, and it aims for a sensible and ethical management of its day-to-day habits.
We Evaluate/ the safeguard of our enviromental impact.
We aim to use the latest technologies and materials.
We reduce our carbon emissions to reduce landfill waste.
We promote the protection of the environment, building our
employees and partners awareness.
We work closely with TREEDOM, which has made environmental awareness its mission, making reforestation projects real and through sponsoring several projects in developing countries. Thanks to this partnership, Tekna Shipping has reduced its CO2 emissions, and It is now carbon emission-free.
We increase the CO2 absorption to fight climate change.
We oppose deforestation, land erosion and environmental
deterioration
We contribute towards biodiversity protection and against
desertification.
We improve soil fertility and land development in areas where
we support these projects.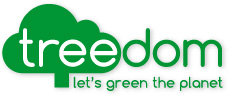 All projects are developed by farmer's cooperatives and feature the planting of trees to support the self-sufficiency of food production and the thriving of local micro-enterprises.
Thanks to Treedom contribution and the commitment of companies like Tekna Shipping, thousands trees which could not be planted will be sowed by farmers worldwide, therefore mantaining environmental stability and prosperity of their homeland.